Today is the one year anniversary of our blog! Lori and I have posted every single day for one whole year. That's something, right? Lucy and Ethel of I Love Lucy come to mind when I think of this past year and our adventures. There are many more adventures to come too! We are both so excited about what might be in store for us in the future.
One of the best things about the show is the friendship between Lucy and Ethel. They fought and teased, schemed and planned, but always they were friends.

via redbook


Like Lucy and Ethel, we enjoy many similar things and our inspirations often come from the same places.





Will you just look at us 8 years ago! Here we are at our graduation for our B.A. degrees. It looks like we are even sharing outfits here: Lori has the gown (and high heels it seems) and I have the cap!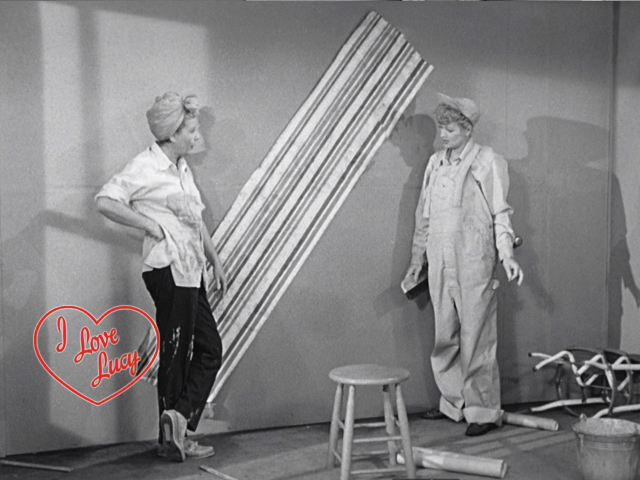 via can.cbs


I hope Lori's bedroom turns out better than Lucy's did!





A sneak peek at Lori's bedroom!

via aprongoddesses


Remember this episode? Ricky and Fred leave Lucy and Ethel at a restaurant because they get in an argument about equal rights. Lucy and Ethel get even though.




For us: If you believe in something, stick to it even when it is tough and see it through!





via tumblr


In this episode Lucy wants to see the Queen. Here she is about to try and make the palace guard laugh...unsuccessfully.




I know a trip to Europe together is in our future!





via asamatterofstyle


We are willing to take on the impossible like Lucy and Ethel did at the candy factory.





via colettepatterns


Here Ricky and Fred try to prove their point that high fashion looks ridiculous, but guess what? Even potato sacks can be worn with confidence and attitude!





via lucyfan


Ha! Love this! Silly in sequins and laughable in leopard but who cares--they are fabulous!



It's all about friendship!








Happy 1 year to Desert Girls Vintage! We did it...Let's do it again...