image via
stylebistro.com
Just in case you haven't noticed, ivy league style is back in a big way for Fall and all the designers are on board. This is a style that I happen to really love and always have. The sort of upscale, preppy look is pretty timeless and brings back fond memories of our college days. I wish I had attended a university as beautiful as the ones pictured below. What is it about gorgeous architecture and stripped scarves that makes one want to study?
Image of Vassar College via
evolveimages.com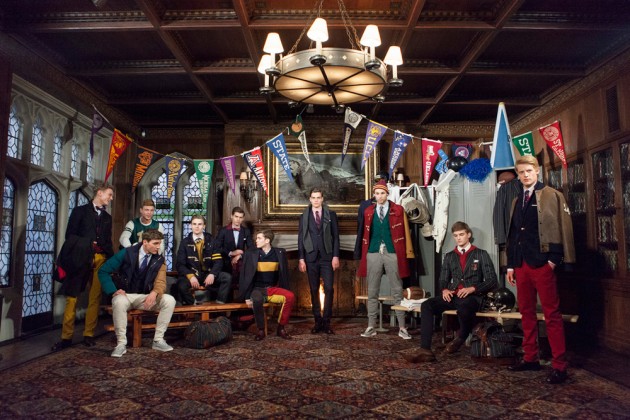 image via
essentialhommemag.com
via
garrisonhullinger.com
image via
great-ads
image via
stylewallflower.com
Here we are clowning around in our preppy fall clothes! You can see other photos from this post
here
.
image via
vogue.com
via
ivy-style.com
via
desiid.com
via
glamourboysinc.com
I just found out (after publishing this post) that my wonderful former Shakespeare professor, Dr. Michael Flachmann, has passed away suddenly. His death is a great loss to the University as well as the Utah Shakespeare Festival, his family and numerous friends.
I lovingly dedicate this post to his memory.