It is very hot today but there are subtle differences that foreshadow the coming of Autumn. This fall I am really inspired by all things lush and romantic: gold gilt, crystal, silk and rich toned blooms. I am really loving the new Valentino ads inspired by Dutch still life and delftware. Gorgeous. See if you don't agree!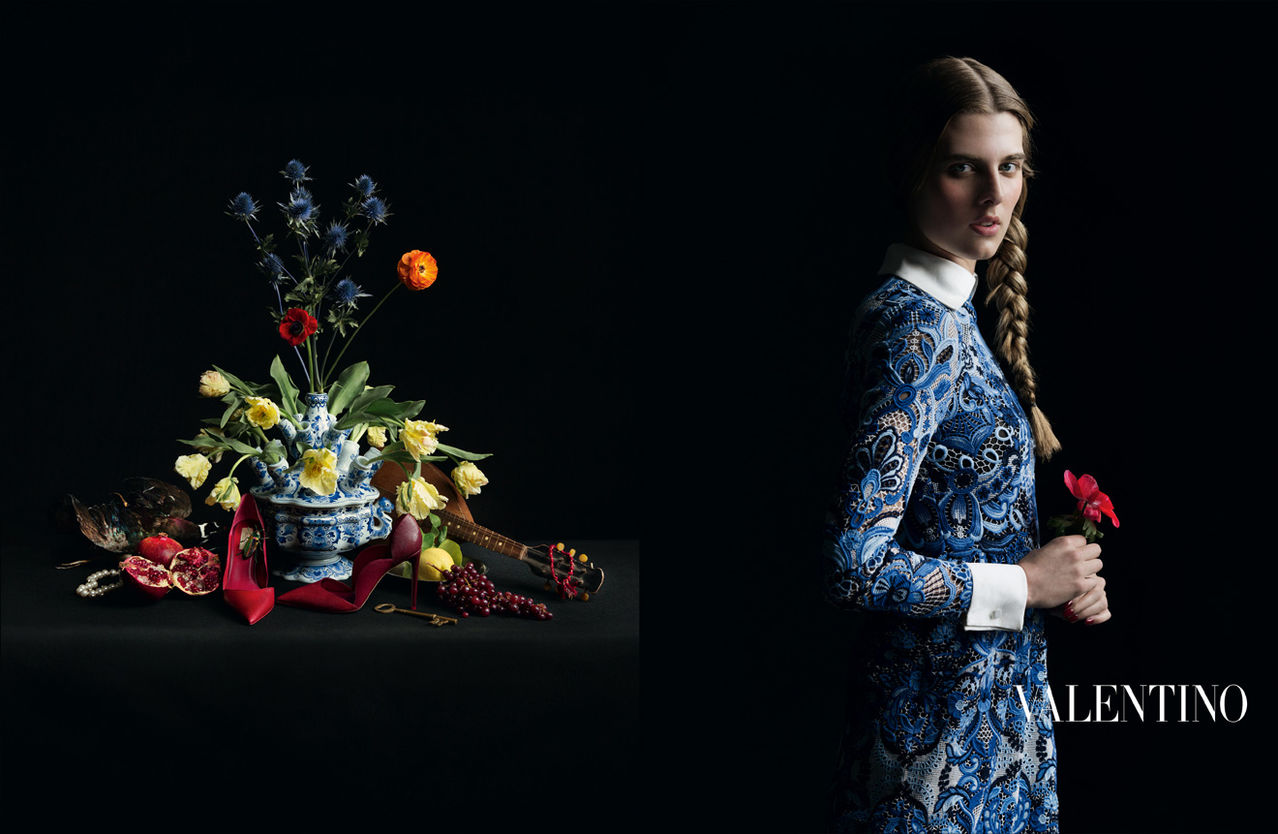 via
fashiongonerogue
Are you getting excited about Fall's approach too?
This has been, and will continue to be, a very busy week. I am getting tons of thing done so I feel pretty good about it. Today I need to update my resume and clean the kids playroom. Talk about opposite ends of the to-do-list spectrum!