I need to do something about my front exterior entryway for Fall. When I started looking around for inspiration I realized just how tacky Autumn/Halloween decor can be! Can we agree that Halloween fun should be kept to a small window (I'm guilty of this right now) of Fall decorating and Autumn decor should be tasteful (think abundant pots of mums, a simple wreath and a few natural pumpkins). There is just nothing prettier than Autumn porches and entryways done right. Here are a few gorgeous examples!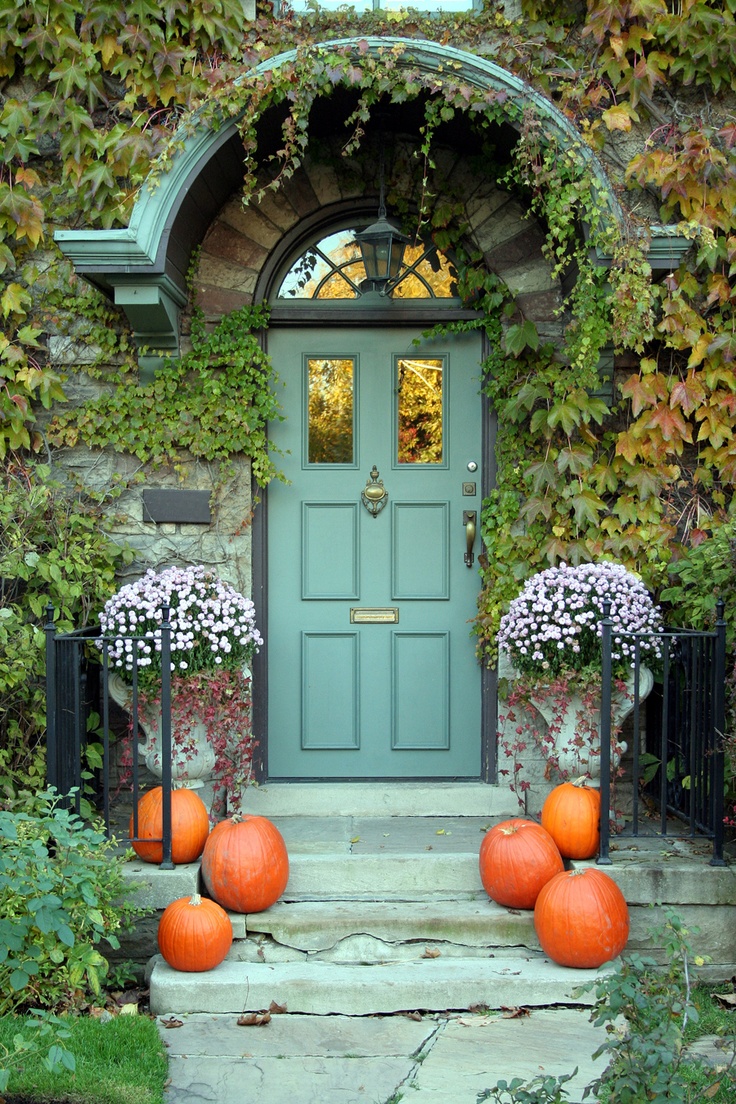 via
lovethispic.com
world-real-estate.com
via
world-real-estate.com
via
waterproofvalentines.tumblr.com
I love this one but maybe not the scarecrow?
I need to take some of my own advise and pretty up my entryway. I am thinking that those star twinkle lights on that adorable restaurant is first on my list of must-haves.
How do you make your entry festive for Fall?