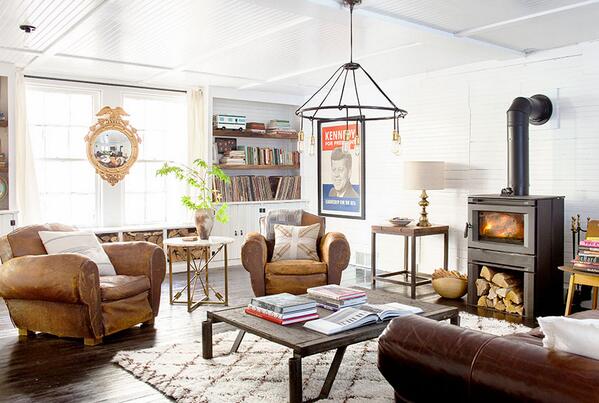 A few issues back I spied this lovely room in Country Living magazine. What caught my attention you ask? Well, besides the fabulous Federalist eagle mirror and Moroccan rug, that Hollywood Regency gold arrow table really got my pulse going. Since then, I have been on the lookout because I think I have to own one!
Pretty fantastic design right?
Also, it's New Year's Eve! Since I have little ones, making it through until mid-night is a big assignment. I did buy a mini bottle of pink bubbly (for myself) and might even indulge in a few macarons but it is going to be pretty low key for me; Hey, that rhymes!
Are you doing something special to ring in the New Year? Fill me in so I can live vicariously through you...please!
Let me take this opportunity to wish you all a very happy New Year!