I'm not keen on having my picture taken in a bathing suit, but my husband took these anyway. At least Gwenna is blocking me a bit! I am glad he took them, however, just so I could remember this perfect bathing suit. I borrowed it from my husband's Aunt when we visited her lake-house this summer. It belonged to her mother. It is amazing because it is still in perfect condition and the structure inside the suit is remarkable.
Isn't the bitty floral print cute as can be?!
Here are a few cute floral numbers you can still snatch up before the end of the season: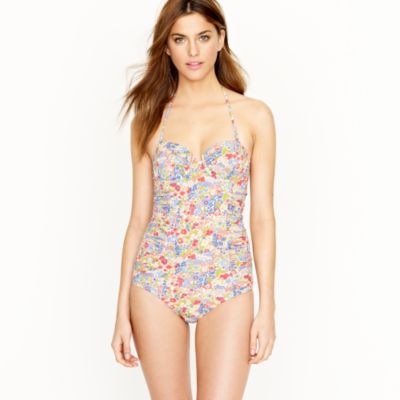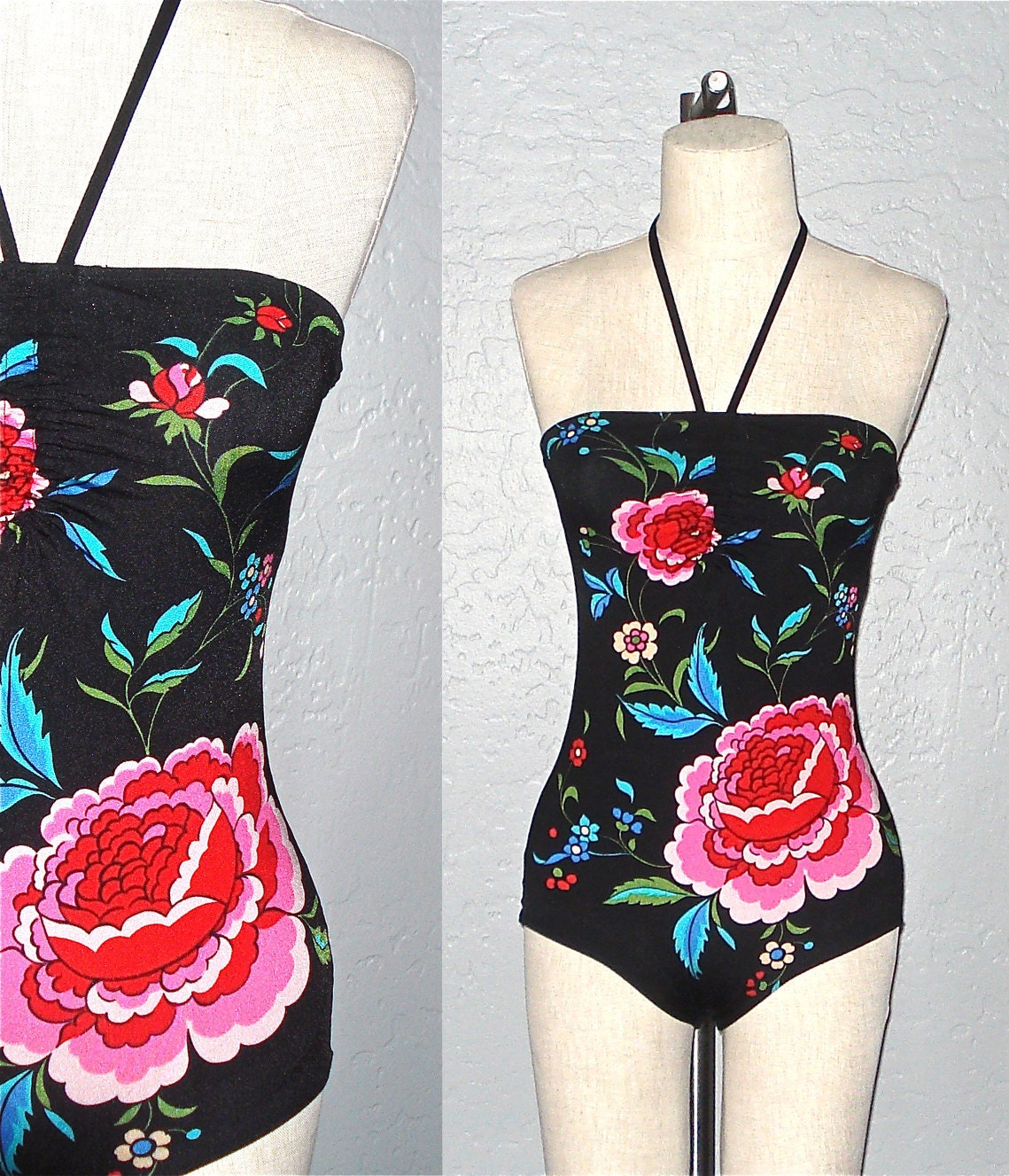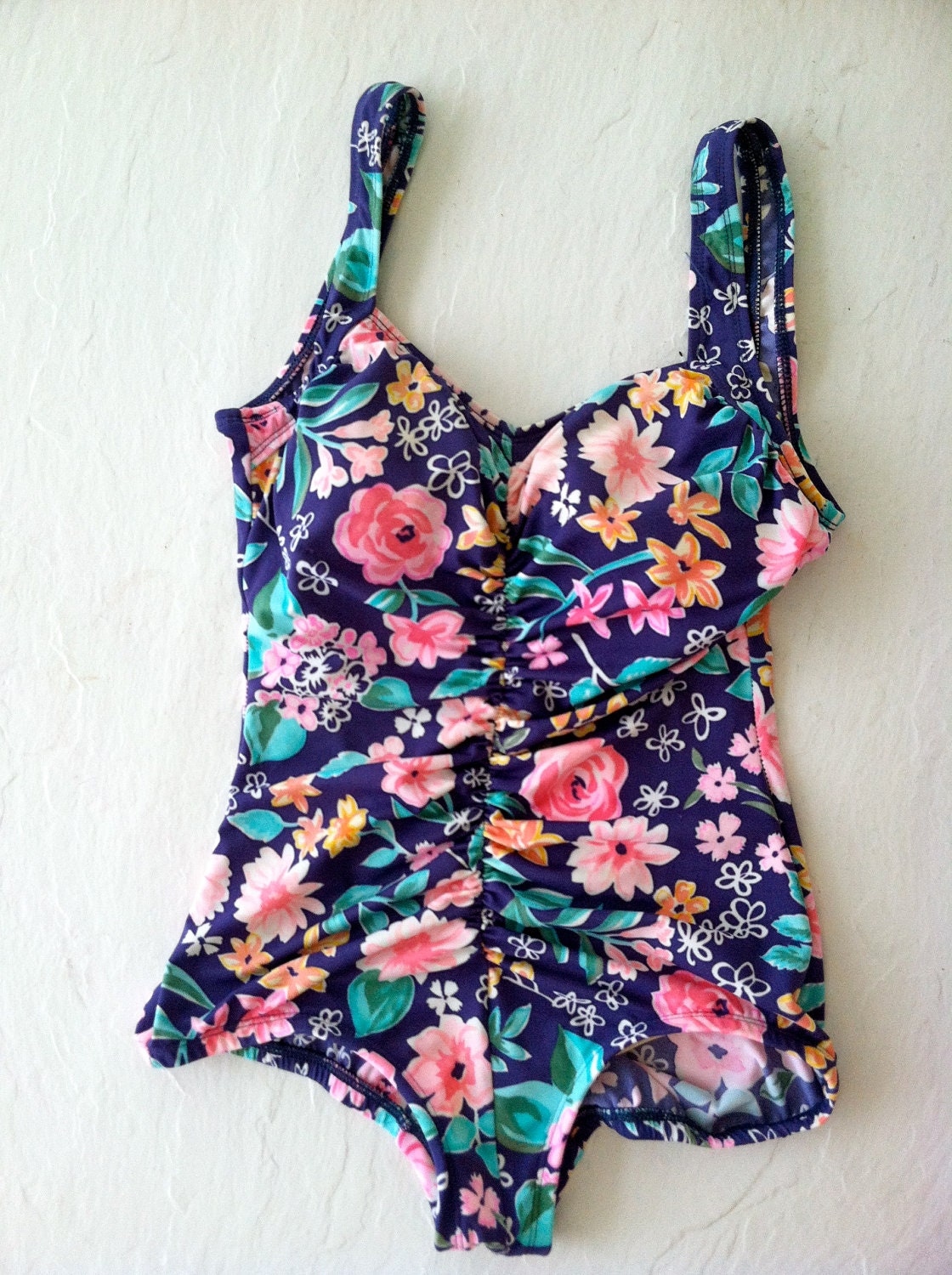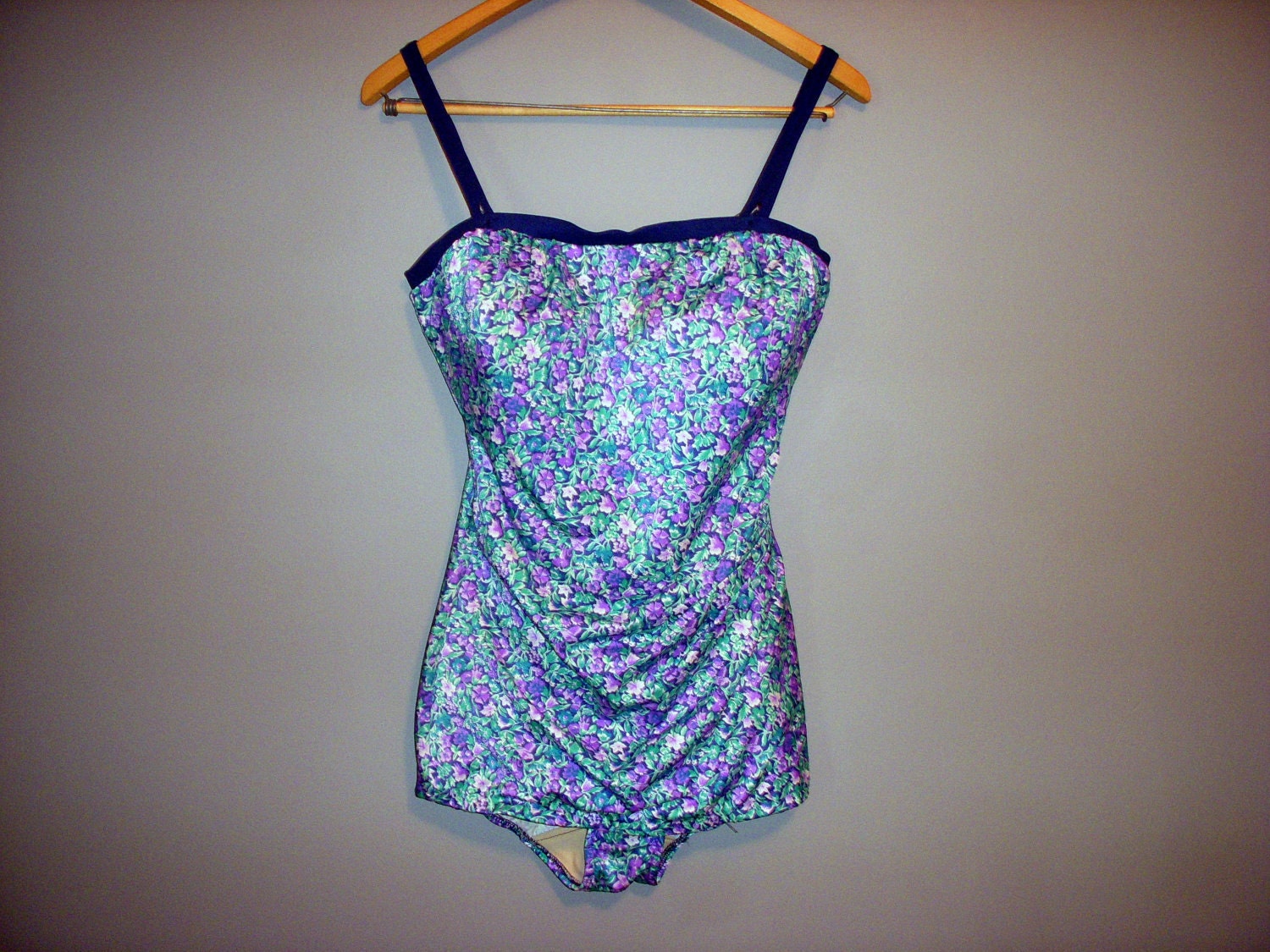 You are sure to love it next season, too.