I admit that I didn't see the brass animal trend coming, but I like it. I like them because they are whimsical and sophisticated at the same time. It is always helpful to have interesting accents for bookshelves and tabletops and these beauties always look at home. There are so many to choose from, and just because they are in style right now, they can still be had cheaply if you know where to look.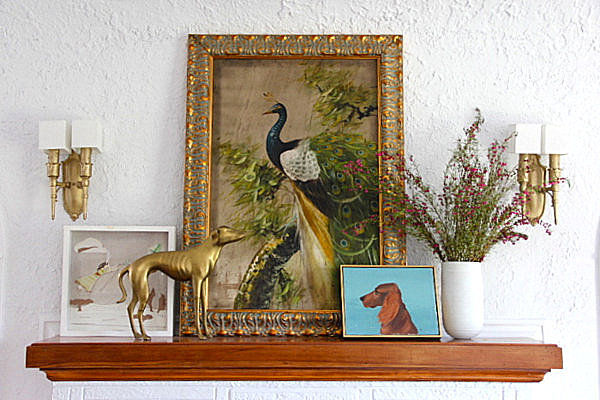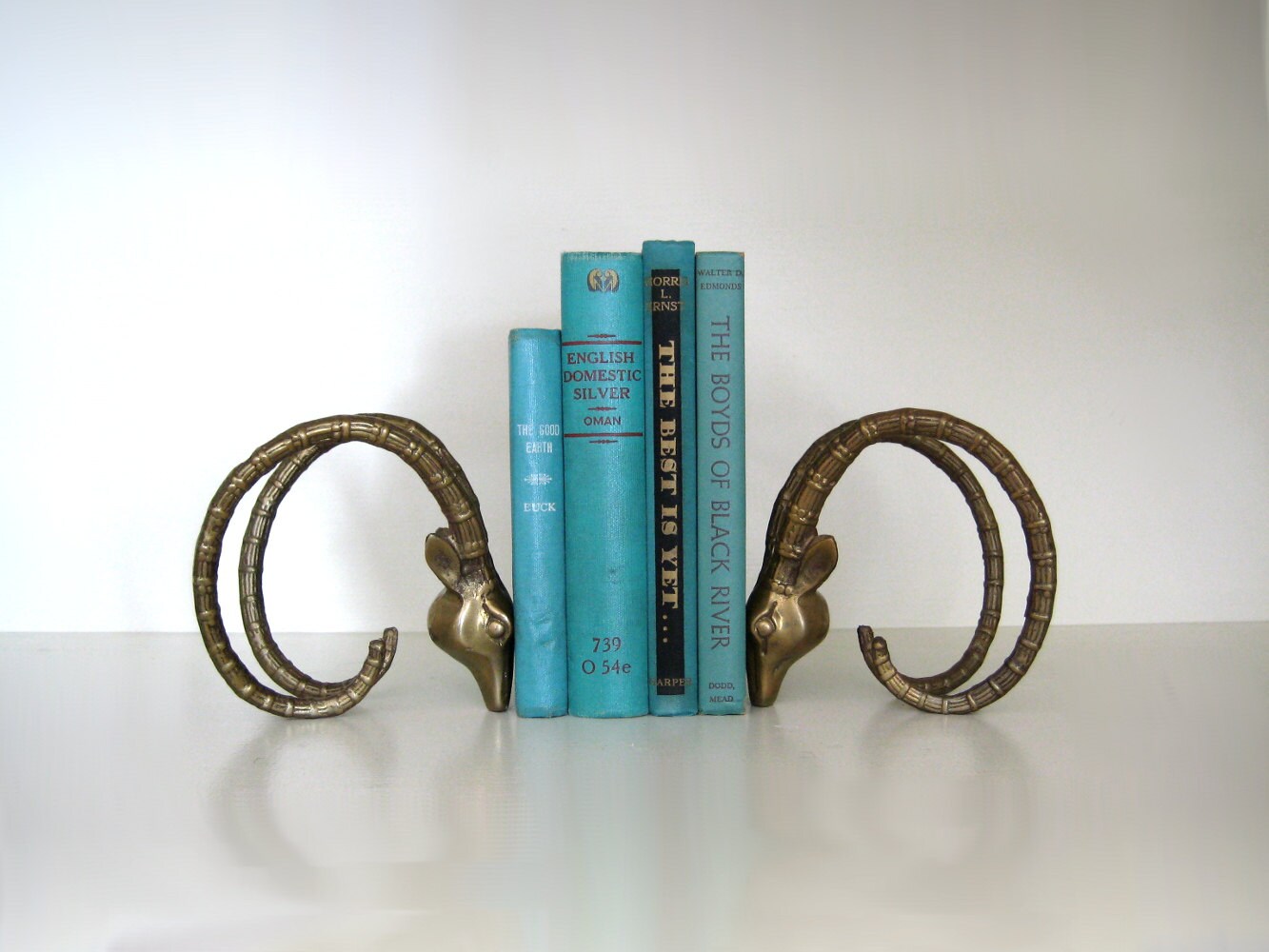 In my hallway I often use these brass animals I got for a song as display items. They are fun and pretty.
I'm thinking that this trio of horses will become something special for Gwenna's 5th birthday (horse themed). For now, though, they are fun in the office with a few appropriately chosen books.
A few brass animals for sale right now!